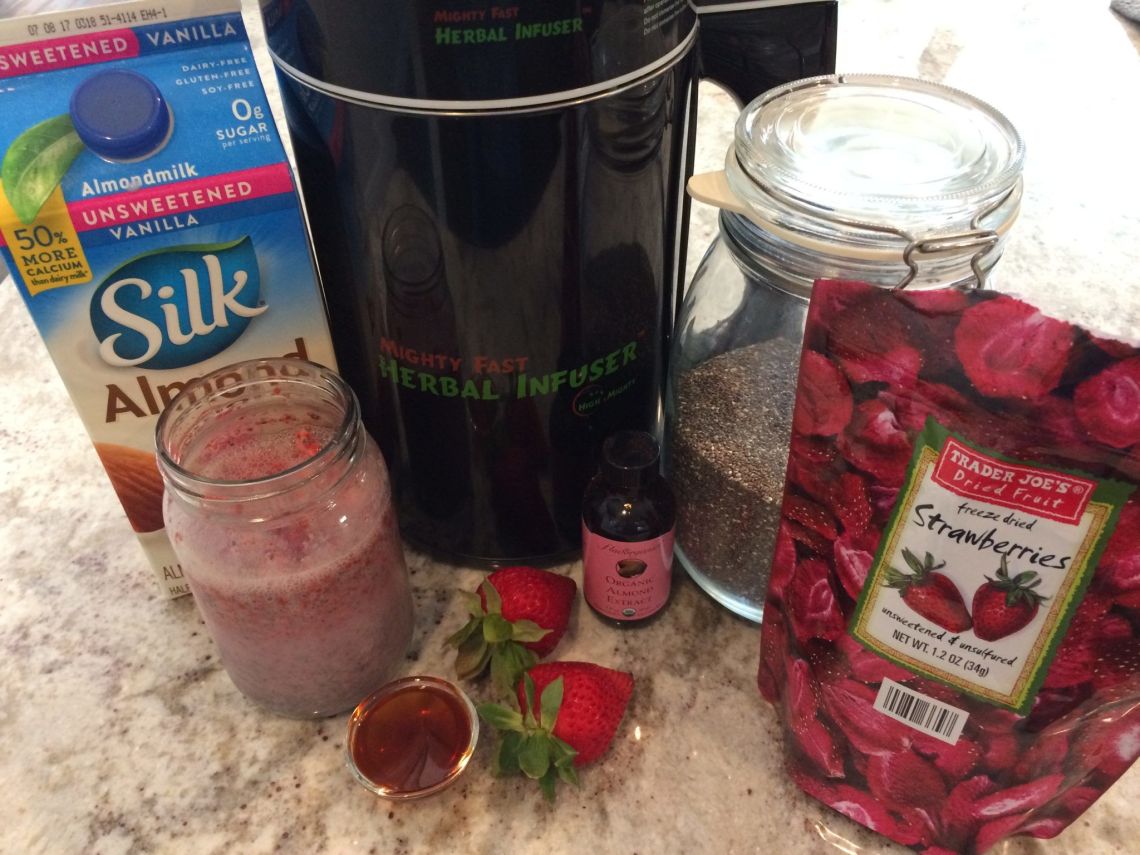 Mighty Strawberry Almond Chia Pudding
Ingredients
1-2 tablespoons Mighty Fast honey, VG tincture or agave
1/4 cup chia seeds
1 1/4 cups almond milk
1 teaspoon almond extract
1/4 cup freeze dried strawberries
2 large strawberries

Preparation:
After infusing honey, vegetable glycerin or agave in the Mighty Fast Herbal Infuser, set aside above amount to cool. Use a coffee grinder to blend the freeze dried strawberries into a fine powder. In a large bowl or container, place chia seeds, powdered freeze dried strawberries, milk, extract and Mighty Fast honey, VG, or agave and mix well. Slice fresh strawberries and place in with chia pudding. Cover tightly and place in refrigerator overnight or until chia seeds swell and pudding is thickened. Pudding will stay fresh for up to 1 week in refrigerator.