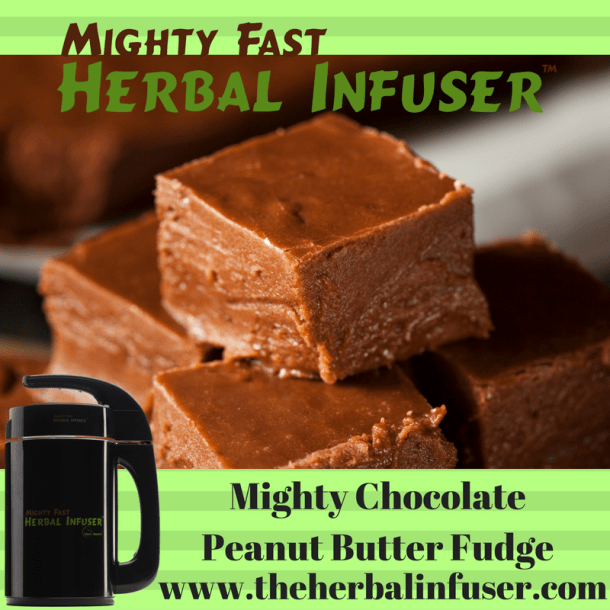 Mighty Chocolate Peanut Butter Fudge
Ingredients:
1/2 cup Mighty Fast coconut oil
1/2 cup raw cacao or cocoa powder
1/4 cup pure maple syrup
1/4 cup peanut butter (crunchy or smooth)
1 teaspoon cinnamon
1 teaspoon vanilla extract
1/4 teaspoon sea salt
Preparation:
After infusing coconut oil in The Mighty Fast Herbal Infuser, set aside 1/2 cup to cool. In a small saucepan on medium low heat, gently heat coconut oil, cacao powder, maple syrup and peanut butter until smooth and well blended. Remove from heat and add in cinnamon, vanilla and salt. Place mixture into a freezer safe dish that has been lightly greased with Mighty Fast coconut oil. Place dish in freezer for up to an hour or until fudge is solid. Remove from freezer, cut into bars and serve.