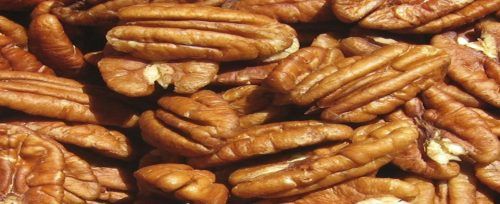 Mighty Cinnamon Sugar Butter'd Pecans
Ingredients:
1/2 cup Mighty Fast butter
1 pound bag whole raw pecans, unsalted
1 teaspoon sea salt
2 teaspoons coconut sugar
2 teaspoons cinnamon
Preparation:
After infusing butter in The Mighty Fast Herbal Infuser, set aside 1/2 cup to cool. In a large non stick saute pan, mixing frequently to prevent burning, heat pecans on medium low until pecans become fragrant, about 2-3 minutes.  Add in butter and gently coat pecans. Allow pecans and butter to simmer on low heat for up to 10 minutes, stirring frequently to prevent butter from burning. Remove pan from heat. Add in salt, sugar and cinnamon and mix well. Allow pecans and butter to cool while still in pan. Remove pecans from pan and serve on top of ice cream, yogurt or munch straight out of a bowl.