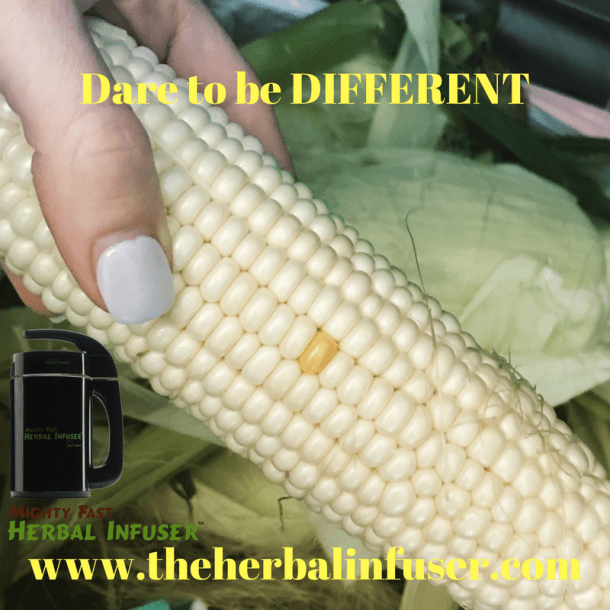 Mighty Corn Chowder
Ingredients:
1/4 cup Mighty Fast butter
1/2 sweet vidalia onion, chopped
4 bulbs fresh garlic
3 medium sized white potatoes, chopped into bite sized pieces
4 cups corn kernals
6 cups vegetable or chicken broth
1/4 cup milk
1/4 cup heavy cream
1/4 cup all purpose flour
handful of fresh thyme and parsley
sea salt and cracked black pepper to taste
Preparation:
After infusing butter in the Mighty Fast Herbal Infuser, set aside above amount to cool. Warm butter in a large soup pot over medium low heat. Add chopped onion and saute until onions are translucent and slightly golden brown, about 5-8 minutes. Add in garlic, potatoes and corn. Saute for 5 minutes then slowly add in broth. Allow soup to come to a simmer and simmer until potatoes become fork tender. Using a ladle, spoon out a ladle full of broth and place into a bowl. Slowly whisk flour into the small bowl of broth making sure no clumps of flour are present. Carefully pour back into the soup, add in milk and cream and stir. Add in fresh thyme and allow soup to simmer until the soup thickens up about 20 minutes. Turn heat off, using a ladle, spoon out 2-3 ladle's full of corn and potatoes and place into a blender. Pulse on high for 1-2 minutes until smooth and creamy. Pour back into the soup and mix to combine. Serve soup topped with fresh parsley and season with salt and pepper to taste.