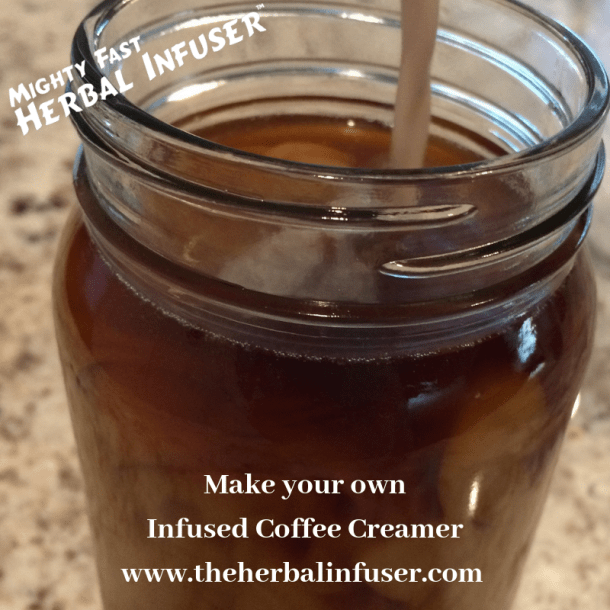 Mighty Fast Coffee Creamer
Ingredients:
1/4 cup Mighty Fast coconut oil or butter
1/4 cup raw honey or agave
1 teaspoon vanilla extract
1 cup coconut creamer or plain dairy creamer
optional add ins: 1 tablespoon cocoa powder, 1/2 teaspoon cinnamon
Preparation:
After infusing coconut oil or butter in The Mighty Fast Herbal Infuser, set aside above amount. In a small pan over low medium heat, warm coconut oil or butter, raw honey and vanilla until combined, 2-3 minutes. Add in creamer and whisk gently. Remove from heat and carefully pour into a glass container. Pour desired amount of creamer into a hot cup of coffee. Place hot coffee and creamer in blender and pulse for 1 minute to make creamer extra frothy. Store extra in the refrigerator for up to 2 weeks. Gently heat when ready to use.