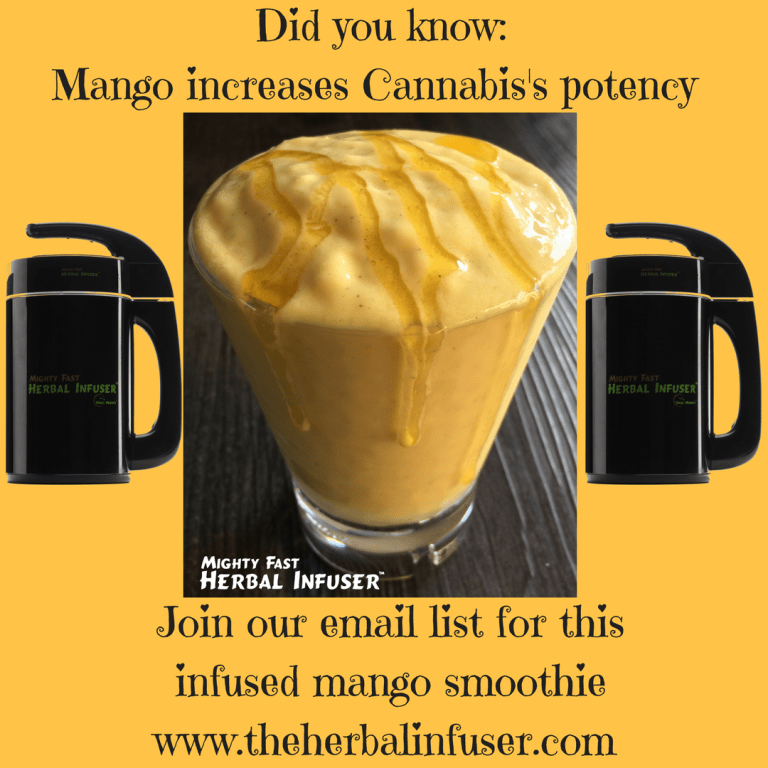 MIGHTY FAST INFUSED MANGO SMOOTHIE
Ingredients:
1 tablespoon Mighty Fast infused honey and 1 teaspoon to drizzle on top
1 cup frozen mango
1/2 cup milk (plant based or dairy)
1/2 cup apple juice
1 tablespoon hemp seeds

Preparation:
After infusing honey in the Mighty Fast Herbal Infuser, set aside above amount to cool. Place all ingredients, except 1 tsp honey, in a high powered blender. Pulse on high 1-2 minutes until smooth and creamy. Add more milk or juice if smoothie is too thick. Pour into a glass and top with 1 tsp infused honey. Sit back, relax and enjoy.