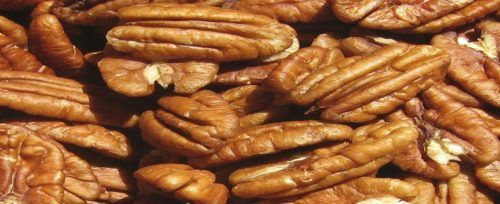 Mighty Fast Maple Pecan Nut Butter
Ingredients:
1/4-1/2 cup Mighty Fast coconut oil (depending on your dosage preference)
2 cups organic pecans, salted or unsalted
2 tablespoons pure maple syrup
1 teaspoon cinnamon
1 teaspoon blackstrap molasses
Preparation:
After infusing coconut oil in The Mighty Fast Herbal Infuser, set aside above amount. Place pecans in a high speed blender. Pulse on high 1-2 minutes. Using a rubber spatula, scrap down sides of bowl. Slowly add in coconut oil and continue to pulse. Add in syrup, cinnamon and molasses. Add in 1/2 teaspoon salt if desired. Pulse until smooth and creamy, scraping down sides as needed. If necessary, nut butter mixture can be warmed on the stove over low medium heat until well combined. Store in glass container in the refrigerator.