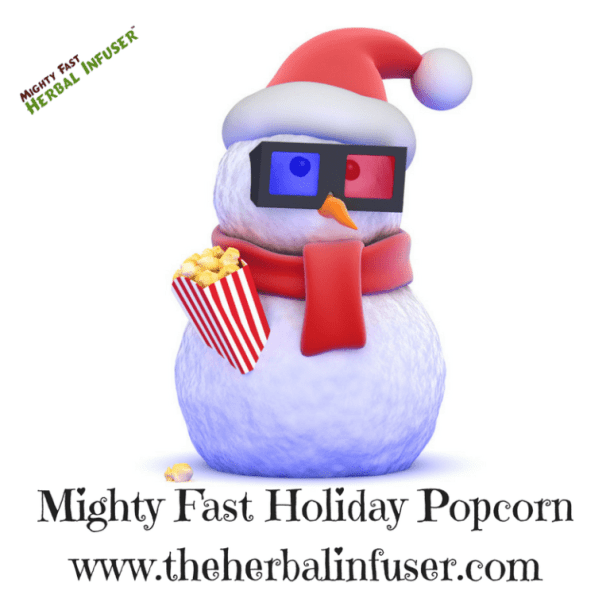 Mighty Holiday Popcorn
Ingredients:
1/2 cup Mighty Fast butter or coconut oil
1/2 cup green and red chocolate candies (m&m's)
1/4 cup dried cranberries or dried cherries
1/2 cup mini marshmallows
2 cups plain unsalted popcorn (air popped or whatever method available for popping)
1 teaspoon sea salt
1/2 teaspoon cinnamon
1/4 teaspoon black pepper
Preparation:
After infusing butter or oil in The Mighty Fast Herbal Infuser, set aside above amount to cool. Place popped popcorn in a large bowl. Drizzle butter or oil over popcorn, mixing and turning bottom over top in order to coat all pieces. Sprinkle on chocolate candies, dried fruit, marshmallows, sea salt, cinnamon and pepper and toss well to coat. Infused butter or oil may have greenish hue making holiday popcorn that much more festive!