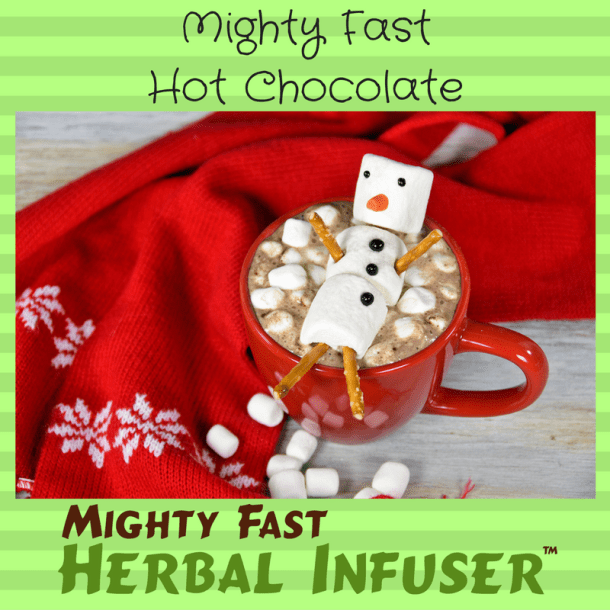 Mighty Hot Chocolate
Ingredients:
1 teaspoon (or more depending on personal preference) Mighty Fast coconut oil
1 1/2 cups milk (plant based or regular)
1 tablespoon  cocoa powder
1 tablespoon pure maple syrup
1/2 teaspoon vanilla extract
1 small dark chocolate bar (3 ounces)
Preparation:
After infusing coconut oil in The Mighty Fast Herbal Infuser, set aside above amount to cool. In a small pan over medium low heat warm milk for 2 minutes. Add in chocolate bar, coconut oil, cocoa powder, maple syrup and vanilla extract and heat until warm. Do not boil. Carefully pour into a mug and top with whipped cream and chocolate shavings.