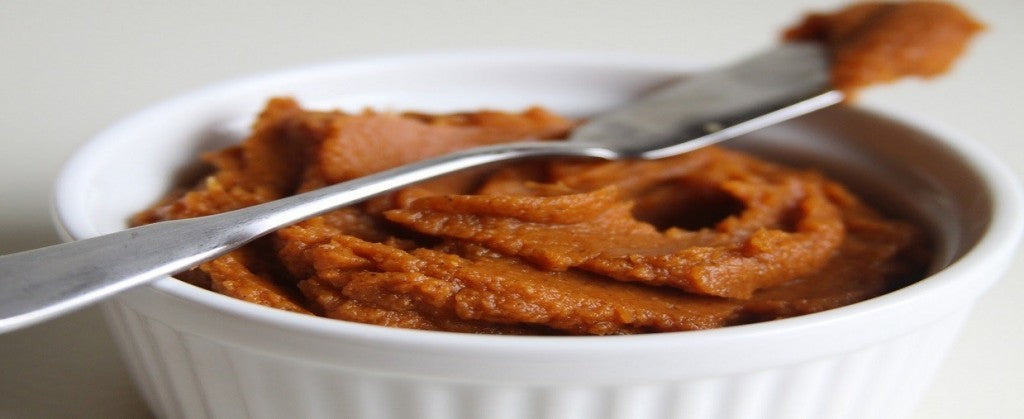 Mighty Maple Pumpkin Dip
Ingredients:
3 tablespoons Mighty Fast coconut oil
1/4 cup pure maple syrup
6 medjool dates, pitted
3 tablespoons pure pumpkin puree
1/2 teaspoon vanilla extract
1/2 teaspoon cinnamon
1 teaspoon pumpkin spice
Preparation:
After infusing coconut oil in The Mighty Fast Herbal Infuser, set aside 3 tablespoons to cool. Place coconut oil, maple syrup, dates, pumpkin, vanilla, cinnamon and pumpkin spices into a blender. Blend ingredients until a thick creamy paste is formed, about 1-3 minutes. Remove from blender using a rubber spatula. Use spread for toast or as a dip for fruit.