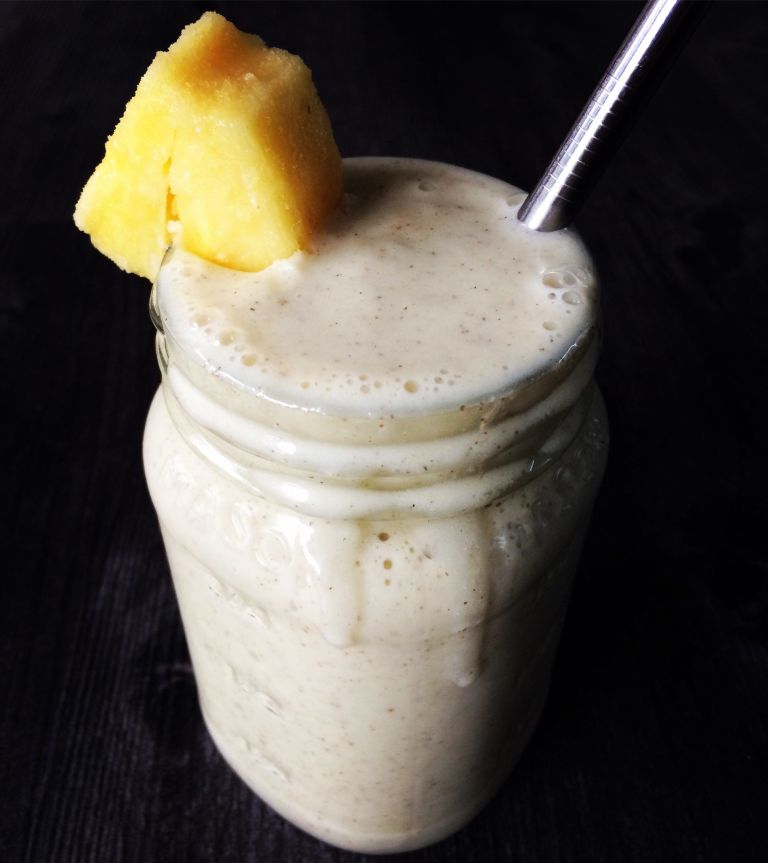 Mighty Pina Colada Smoothie
Ingredients:
1 tablespoon Mighty Fast honey or VG tincture
1 cup coconut milk
1 cup frozen pineapple
1 tablespoon hemp seeds
1 teaspoon freshly ground ginger

Preparation:
After infusing honey or vegetable glycerin tincture in the Mighty Fast Herbal Infuser, set aside above amount to cool. Pour all ingredients into a high speed blender and pulse on high until smooth and creamy. Serve immediately.