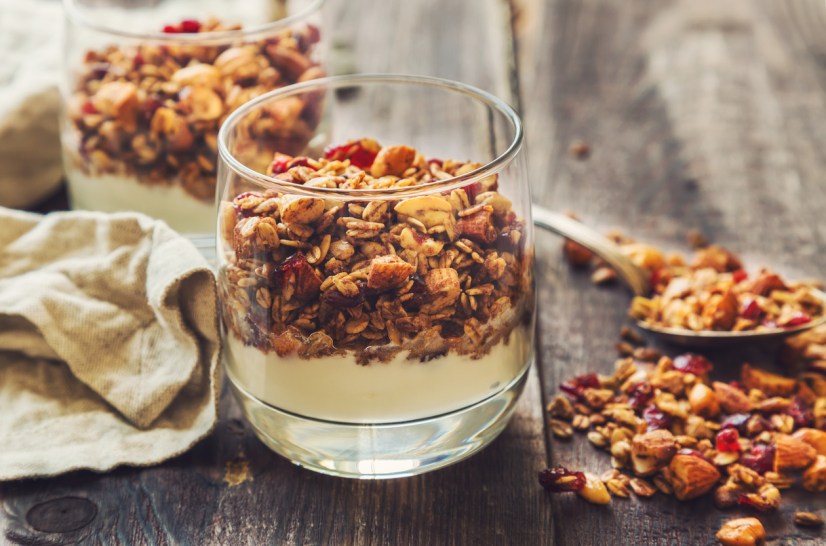 Mighty Pumpkin Granola
Ingredients:
½ cup Mighty Fast coconut oil, melted
½ cup pepitas (pumpkin seeds-salted or unsalted)
½ cup dried cranberries
¼ cup raw honey or pure maple syrup
1 ½ tablespoons pumpkin spice
½ teaspoon cinnamon
¼ teaspoon salt
½ cup pumpkin puree
1 teaspoon vanilla or almond extract
2 cups oats
1 tablespoon chia seeds
1 tablespoon flax seeds
1 tablespoon hemp seeds
Make your own Pumpkin spice mix: 2 teaspoons cinnamon, 1 teaspoon ground ginger, ½ teaspoon allspice, ½ teaspoon nutmeg
Preparation:
After infusing coconut oil in the Mighty Fast Herbal Infuser, set above amount to cool. Preheat oven to 325 ℉. Grease a glass baking dish or cookie sheet with an additional tablespoon of Mighty Fast coconut oil. In a large bowl, combine all ingredients and mix until well combined. Spread granola out into thin layer into baking dish or cookie sheet and place in oven for 15 minutes. Remove from oven and allow to cool. Serve granola cold with milk or sprinkle on top of yogurt or ice cream.