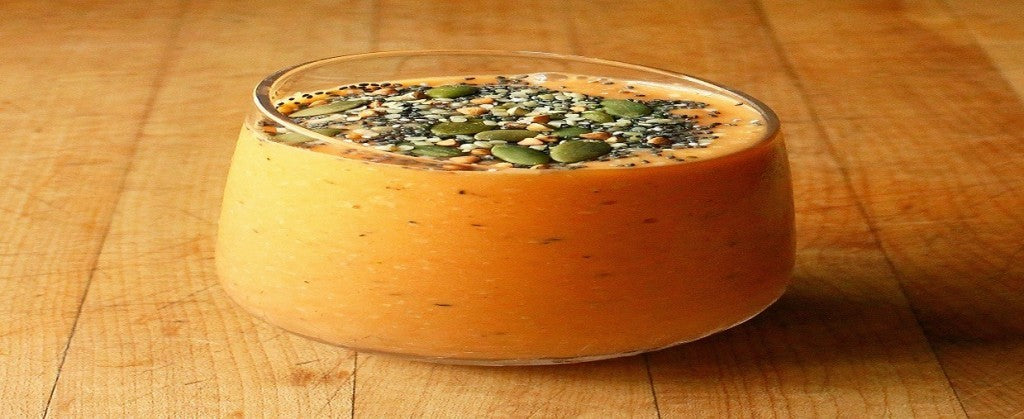 Mighty Pumpkin Pie Chia Seed Pudding
Ingredients:
1 cup Mighty Fast milk (coconut, cashew or any variety)
2 tablespoons pure maple syrup
1/4 cup chia seeds
1 tablespoon pumpkin spice mix (or blend cinnamon, ground ginger, cardomom, nutmeg, cloves)
1 teaspoon vanilla or almond extract
2 tablespoons pure pumpkin puree
2 dates, pitted, soaked in 2 tablespoons water for at least an hour
2 tablespoons shelled pumpkins seeds (pepitas)
Preparation:
After infusing milk in the Mighty Fast Herbal Infuser, take 1 cup and allow to come to room temperature. Pour milk into a blender and add remaining ingredients except shelled pumpkin seeds. Blend on high until all ingredients are well combined. Pour pudding into a bowl or already made precooked pie crust, cover and refrigerate for a few hours or overnight. Chia seeds will swell and pudding will become thickened. Sprinkle pumpkin seeds and a dash of cinnamon on top of pudding before eating.