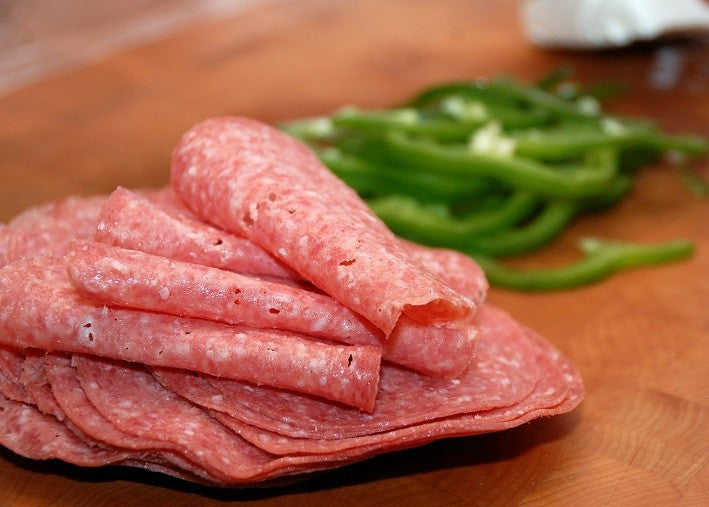 Mighty Salami Tacos with Creamy Mustard Sauce
Ingredients:
4 ounces high quality Genoa Salami (thinly sliced)
2 cups raw or roasted thinly sliced veggies: snap peas, roasted peppers, asparagus, zucchini, onion (red or white), garlic
1/2 cup stone ground mustard
1/2 cup mayonnaise
1 tablespoon Mighty Fast olive oil
Preparation:
This is a very quick, yummy, minimal effort power snack. After infusing olive oil in The Mighty Fast Herbal Infuser, set aside 1 tablespoon to cool. Mix mustard, mayonnaise and olive oil together in a small bowl. Pick up a piece of salami, hold it folded in the shape of a taco, line the bottom with the mustard/mayo/olive oil dip, cover dip with veggies. Hold salami taco up and insert into your mouth to enjoy!