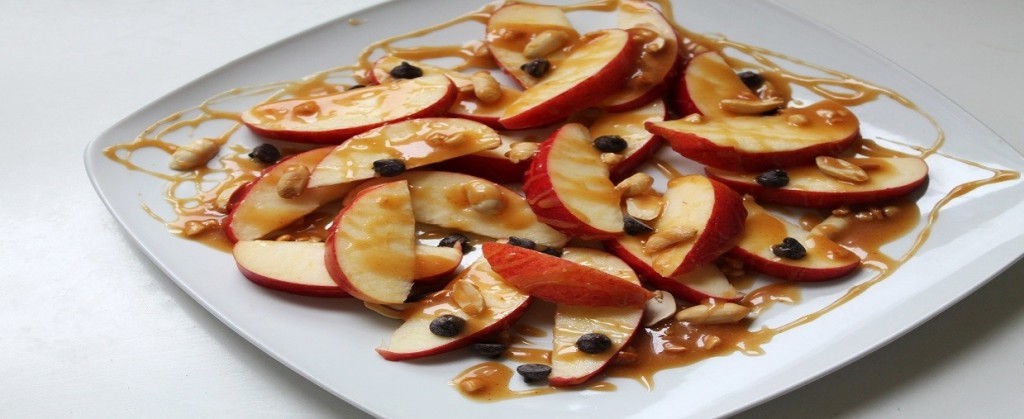 Mighty Salted Caramel Apples
Ingredients:
12 medjool dates, pitted
3 tablespoons Mighty Fast butter or coconut oil
1 teaspoon vanilla extract
3 tablespoons maple syrup, honey or agave
1/2 teaspoon Himalayan pink sea salt
3 large apples
toppings: shredded coconut, hemp/chia/flax seeds, chocolate chips, crushed pretzels, nuts, cinnamon
Preparation:
After infusing butter or coconut oil in the Mighty Fast Herbal Infuser, set aside 3 tablespoons to cool. Place pitted dates in a shallow bowl and fill with filtered water just until dates are covered. Allow dates to soak in water for 1 hour or overnight. Wash and slice apples into evenly sized slices and lay out on a platter. Pour dates and water into a blender. Add in butter or oil, vanilla, maple syrup and 1/4 teaspoon salt. Blend on high for 1-3 minutes or until texture is smooth and creamy. Add more butter/oil or water if needed. Place blended caramel into a small pan and warm on low for 3-5 minutes just until warmed. Pour date caramel on top of sliced apples. Sprinkle with remaining salt and any toppings. Serve immediately.