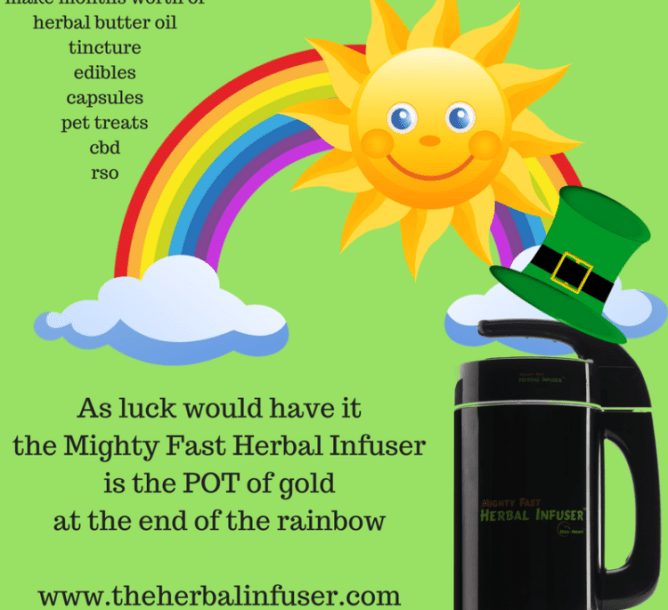 Mighty St. Patricks Day Cabbage
Ingredients:
1/3 cup Mighty Fast olive oil
1 head of red or green cabbage
1 teaspoon sea salt
3 teaspoons apple cider vinegar or white balsamic vinegar
1 small organic apple
1/4 cup chopped walnuts
Preparation:
After infusing olive oil in The Mighty Fast Herbal Infuser, set aside above amount to cool. Wash and dry cabbage before thinly slicing entire head. Take all shreds of cabbage and place in a large bowl. Peel and chop apple into bite sized pieces. Add apple pieces,  2-4 tablespoons of olive oil, salt, vinegar and chopped walnuts to cabbage and toss well so all pieces are coated. In a large pan over medium low heat, warm 2-4 tablespoons olive oil. Add in cabbage mixture and saute until cabbage becomes wilted. Remove from heat and place back into large bowl. Serve warm.