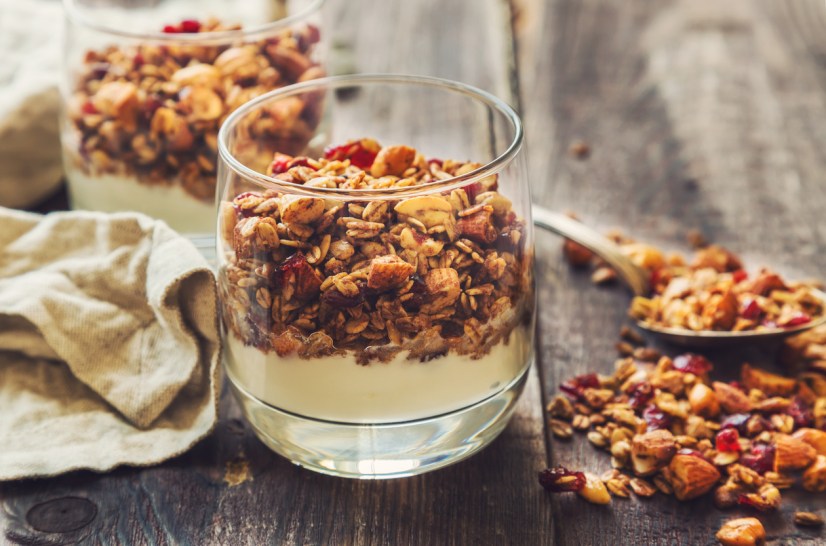 Mighty Sunday Brunch Granola
Ingredients:
1/4 cup Mighty Fast coconut oil
1/4 cup Mighty Fast honey
2 tablespoons chia seeds
1 cup oats
1/2 cup shredded coconut
1/2 cup salted pumpkin seeds
1/2 cup dried cranberries
1/2 cup dried papaya, chopped into bite sized pieces
1/2 teaspoon pink Himalayan sea salt
1 teaspoon cinnnamon
Preparation:
After infusing cocoonut oil and honey in The Mighty Fast Herbal Infuser, set aside above amounts to cool. Preheat oven to 325 degrees Fahrenheit. Mix all dry ingredients together in a large bowl. Mix in wet ingredients. Mix well so that all granola is wet. Pour granola into an 8×8 inch greased pan. Bake for 15-20 minutes until golden brown. Cool on wire rack. Enjoy granola plain or as a topping for ice cream or yogurt. Store in refrigerator up to 1 week.